About Vitae
CRAC has been a pivotal force in career development for researchers in higher education since 1968, when we ran our first project to support transitions of doctoral researchers to industry. Much of our work has been funded by the UK Research Councils and we have played a key role in the UK drives for high-level skills, innovation and world-class researchers. This has included the UK GRAD programme and subsequently Vitae. For details of current activities, see the Vitae Website.
Increasingly our work with researchers is international, helping institutions, research funders and others with an interest in supporting researchers' careers.
Vitae is the global leader in supporting the professional development of researchers, experienced in working with institutions as they strive for research excellence, innovation and impact.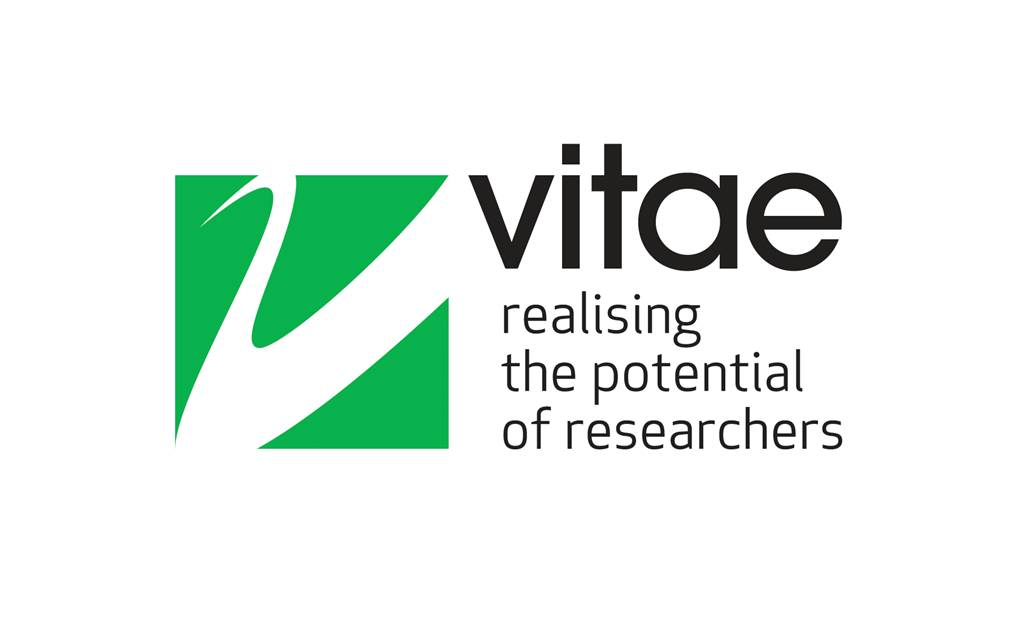 Vitae Mission
Realising the potential of researchers, globally
STRATEGIC AIMS:
Influence the development and implementation of effective policy relating to researcher development
Enhance higher education provision to train and develop researchers
Empower researchers to make an impact in their careers
Evidence the impact of professional and career development support for researchers
Membership - Join us
Working together to realise the potential of researchers by supporting:
Researchers
Communicate your research
1,200+ researchers from member institutions take part each year
Find out more about 3MT® 2018
Access online resources
Focus on your professional development by:
Join the conversation
Connect with likeminded researchers via Vitae's digital network of Community groups
Follow us at @Vitae_news to get updates and trends in professional development for researchers
Let us know your thoughts about the research environment at #vitae18
Researcher developers
Demonstrate impact
Access Vitae reports and publications for sector intelligence and benchmarking insights:
Vitae Annual Report for sector insights at the national and global level
Five Steps Forward for progress in implementing the UK Concordat to Support the Career Development of Researchers
Share Best Practices
Attend Vitae events to network with colleagues from across the UK, Europe, America, Australasia and Japan to share evidence-based best practices
Develop Yourself
Enhance your career and yourself through professional development opportunities
Institutions
Shape Policy
Partnering with policy leaders on the review of UK Concordat
Vitae supports over 40 member institutions with submission for the HR Excellence in Research Award
Build Capacity
Supporting over 30 member institutions with funding bids. Recent successful bids include:
EPSRC Inclusion Matters
Resarch England Catalyst Fund to support mental health & wellbeing for postgraduate researchers
Marie Sklosowska-Curie Innovative Training Networks (ITN-ETN)
Think Globally
Capacity building projects in over 20 countries:
EURAXESS - working with European partners on interesctoral mobility
CIRCLE - working in sub-Saharan Africa to enhance researcher development capacity and support climate change Fellows
La Caixa and Polonez - professional development programmes for doctoral and postdoctoral fellows in Spain and Poland
Services
What Vitae offers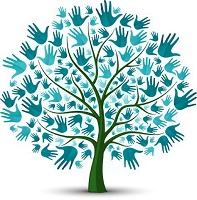 Working together to realise the potential of researchers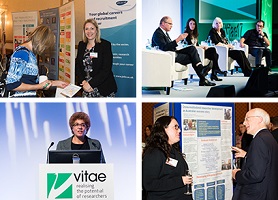 From member seminars to the Vitae International Researcher Development Conference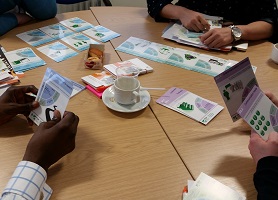 Workshops, mentoring, webinars and consultancy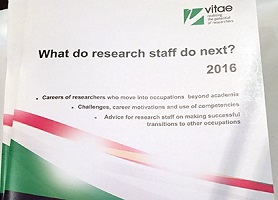 Printed and online reports, booklets and leaflets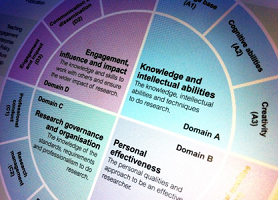 Professional development planning. Map your skills and attributes to the Vitae Researcher Development Framework (RDF)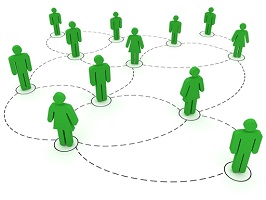 Join our online network for members to share practice, discuss the latest policy implications, innovate, and collaborate
Portfolio
Examples of work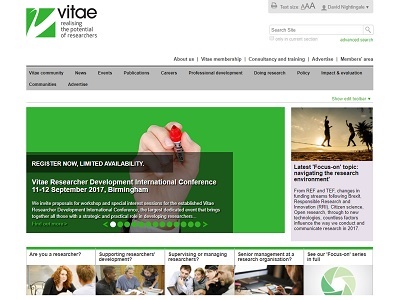 Portal for researcher, researcher developer and member organisation resources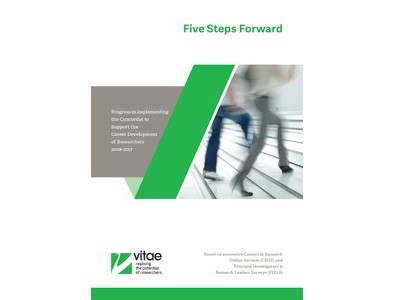 Report on UK Concordat progress based on the CROS & PIRLS survey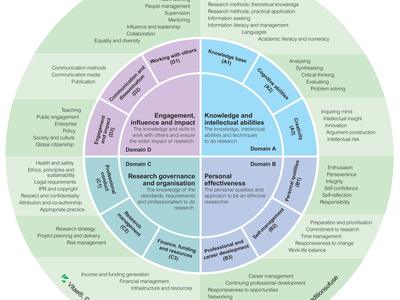 The Researcher Development Framework
Describes the knowledge, behaviour and attributes of successful researchers
What Vitae members say
"The experiential learning style of Vitae's training for La Caixa has been refreshingly innovative and memorable.
It will certainly have a long lasting impact on our Fellows"

Paola Isetta, INPhINIT Programme Coordinator, Fellowships Department, La Caixa Foundation
"A delegation from King's always heads off to the annual Vitae Researcher Development International Conference. It's an invaluable networking and information gathering opportunity. We always come back with lots of ideas for the year ahead "

Dr Nigel Eady, Director of Research Talent, King's College London
"Vitae gives access to significant networking opportunities and through attending Vitae events
I have built an extensive network of professional colleagues"

Prof Susan Brooks, Director of Researcher Development Oxford Brookes University
"[The workshop] was eye-opening...
it will enable me to maximise my potential and build a stronger career"

Participant in the Creative Researcher workshop, Belgium
"We are delighted to be Vitae members as this allows us access to leading resources and support
to build our researcher development capabilities in line with our international colleagues"

Alison O'Regan, University of Limerick, Ireland
"The skills and knowledge I have aquired
will improve the institutionalisation of mentoring in my institution"

CIRCLE workshop participant, Kenya, Africa
"Vitae is a distinctively valuable organisation whose work has brought much benefit
to the wider economy supporting skills and the employability of researchers"

Professor Rick Rylance, Arts and Humanities Research Council, UK
Previous
Next