About CRAC Research
CRAC's programme of research is integral to achieving our core purpose. We aim to provide research and intelligence to inspire and assist all those who support the career development of people at all ages.
We devise and implement career-, education- and employment-related research for a wide range of external clients, including Government departments, education organisations and other public sector bodies, professional and employer organisations, and individual education providers and employers. We have a particularly deep and extensive knowledge in relation to the career-related decisions, pathways and outcomes of students, graduates and postgraduates in higher education.
We have in-house experience of designing and deploying primary research through quantitative, qualitative and mixed methods at a range of scales, from online surveys with over 10,000 respondents to small-scale, in-depth studies. These engage young people, students, graduates and postgraduates and other adults, in employment and education settings. We also undertake desk research and knowledge reviews, other secondary research, evaluations and policy reviews and recommendations.
Approaches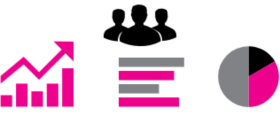 Primary research with individuals (young people, students, adults)
Institutional / organisational surveys and information-gathering
Evaluation studies
Impact assessments
Knowledge reviews
Methods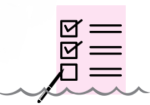 Quantitative online surveys
Narrative interviews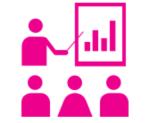 In-depth dialogues
Web and desk research
Secondary data analysis
Expertise
We have expertise in designing and implementing quantitative and qualitative research studies, as well as secondary data analysis, knowledge reviews and desk research.
INTERESTS
Our interests are exclusively career-related, including themes such as:
career decision-making, influences and information
educational progression, transitions and outcomes
employability development and work experience
STEM and research careers
diversity and inclusion
internationalisation of higher education
evaluation and impact studies.
We also provide much of the research that underpins the Vitae programme's evidence-gathering work in relation to tracking the careers and impact of researchers in higher education, including the 'What do researchers do?' series of publications and the CROS and PIRLS national surveys.
Portfolio
Recent research projects